No viscometers were harmed in this experiment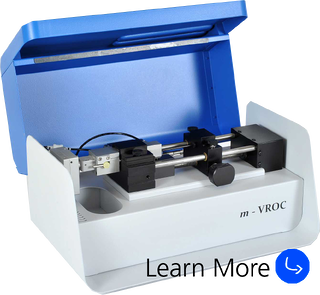 m-VROC®, our small sample R&D viscometer, was used to obtain the data generated in this application note. The main reasons for using m-VROC® is due to the capabilities of a wide shear rate range and accuracy. Through the software, we were able to conduct shear rate and temperature rate sweeps of all types of samples. As stated above, the ability to conduct accurate measurements can be used to optimize formulation coposition and achieve desired temperature dependent changes.
Interested in learning more?
---

Interested in automating your solution? Get the same extensive shear rate ranges and accuracy with our automated solution, VROC® initium!