- First Session 9:00 am - 12:00 pm
- 12:00 pm Lunch (open to both first and second session attendees)
- Second Session 1:00 pm - 4:00 pm
---
In this workshop, we will present VROC® initium: the first truly automated, high throughput viscometer. The workshop will take place at the Kenilworth Inn in New Jersey. Please submit your request to RSVP to learn more about automating your viscosity measurements.

The workshop will include a demonstration of the instrument, along with a presentation and Q&A session on how automated shear rate/temperature sweeps can help characterize your samples.

This workshop will particularly benefit those who are interested in: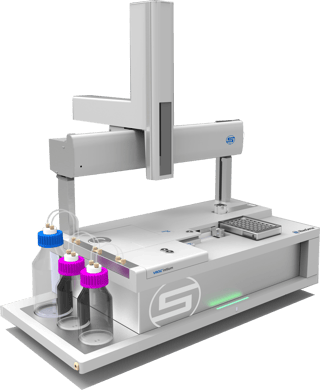 Learn more about VROC initium!
*Event will include a lunch and spaces are limited, reserve your space now!